Welcome to the UC Merced Office of Medical Education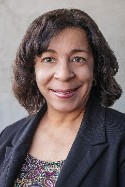 We would like to sincerely extend our welcome to the Office of Medical Education. This website is full of information and resources for students, parents, educators, health care providers, health care systems, communities and others to help guide informed decisions about pursuing the education and experiences to become a physician
Our mission is to educate and train—through innovative curriculum and pedagogy, research, and community engagement—future medical professionals and leaders who are committed to excellence in health care and improving the health of the diverse communities and peoples of the San Joaquin Valley.
The past year has marked the genesis of a new era at UC Merced in which UC Merced, UCSF and UCSF Fresno have partnered to establish a regional medical campus of the UCSF School of Medicine at UC Merced and offer an early acceptance BS/MD program through the SJV PRIME+ program.  This partnership is leveraging the institutional strengths of each partner to provide world class training opportunities in medicine, basic sciences and community based and translational research.
We hope that you will look to the Office of Medical Education as a vital resource for the services and scholarship that will improve health care in the San Joaquin Valley. We are looking forward with excitement and hope as we work with our community to carry out our mission.
Thelma C. Hurd, MD, MPH, FACS, FSSO,
Director of Medical Education
Thondapu Family Endowed Chair, Medical Education