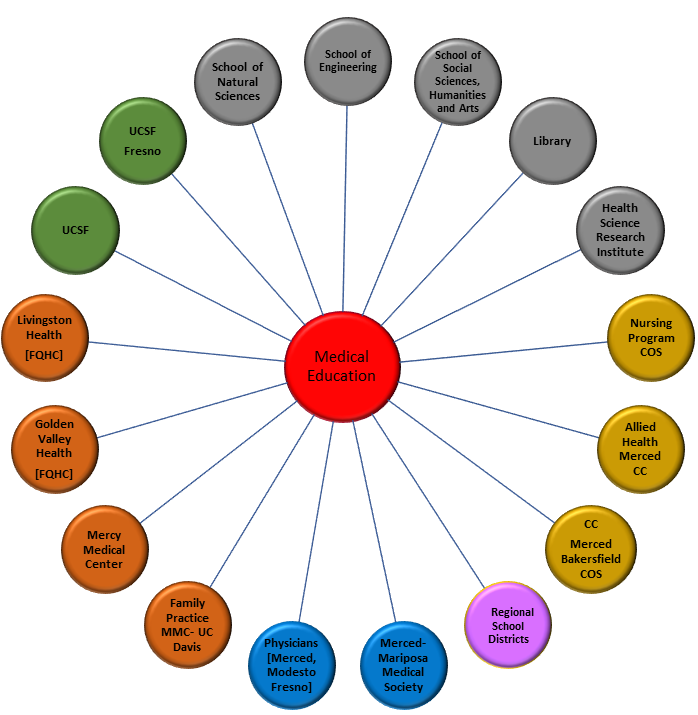 One of UC Merced's cherished primary missions (in addition to Education and Research) is service to our community.
Because of this, the Office of Medical Education has engaged with other entities in our region to ensure that we are considering their perspectives as we pursue our goals. The chart at the right reflects those we have included in our outreach thus far. 
As we establish formal partnerships with academic institutions and community organizations who have shared goals, they will be listed on this website under the "Partnerships" menu. We will also be sharing information about them through our "Community News" and "Community Events" pages.